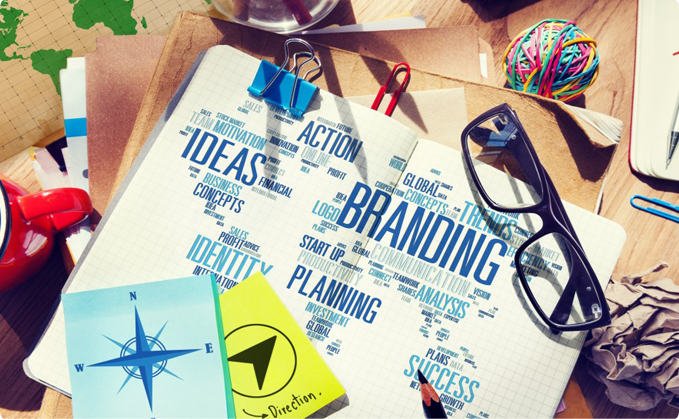 Valuation of intellectual property and intangible assets
The monetary valuation of the works of inventors and authors will provide an opportunity to dispose their experience: to rent, lease, sell or enter into a licensing agreement, etc. During the valuation any object becomes a commodity and gets a price.
Valuation of intangible assets of the company, such as a trademark, goodwill, trade secrets, etc. can significantly increase the value of the company for the sale, and it will be true, as the company has accumulated experience, customers and credibility for years.
Our experts can assess the copyright and related rights such as:
software, computer programs, databases;
 literary works, musical works, works of art and architecture;
 topographies of integrated circuits, etc.
Our evaluators also have many years' experience in the valuation of industrial intellectual property objects:
inventions, utility models, industrial designs
 technical and scientific documentation of the company
 selection achievements
 trademarks.
It should be noted that the following objects which are trade secrets can also be evaluated:
know-how – a technical, administrative, managerial and financial knowledge and skills, which can generate income or benefit;
 project and design documentation, which is not protected by the patent law;
 results of scientific and design works, etc.
Intangible assets include property rights, which also have a price, and their possession offer significant benefits. Property rights can be on:
the right to use the land;
 natural resources: water, mineral resources, etc.;
The valuation results can be used for:
the purchase and sale transactions
the rent
the introduction to the authorized capital of the enterprise
the license agreements
the entering on the balance sheet
the management decisions, etc
During the Valuation of intellectual property we can:
calculate the performance indicators and the use of the IP rights to the object
calculate the share of the profit that comes to the intellectual property object, etc.
You can get the list of documents required for the valuation of your facility, as well as the initial consultation, by filling out the form below or by phone.