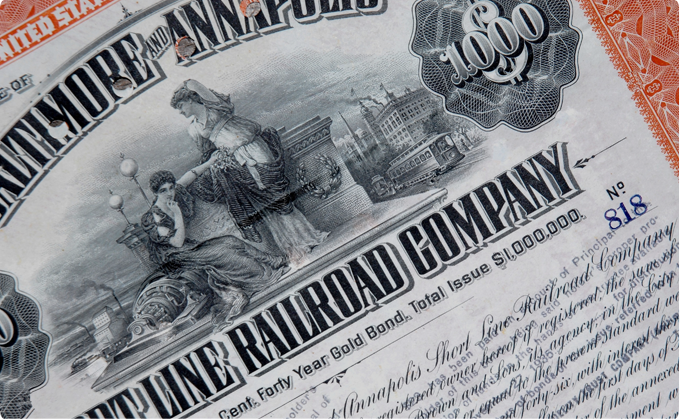 Assessment of shares and securities
The monetary valuation of the securities to determine their market value can be carried out for these types:
share (equity) securities: common and preferred shares;
debt securities: bonds and notes;
derivative securities: investment certificates, options, futures.
The following types of the valuation of securities are in demand more frequently:
Valuation of shares
Shares are equity securities that give their holders the right to receive the net income of the enterprise in the form of dividends, as well as the part of the property at its liquidation.
During the valuation of shares first of all the evaluator pays attention to:
the proportion of the estimated stock of shares;
shares issued on the stock market;
the valuation aim.
Valuation of bonds
Bonds – are securities that are issued by the enterprise for some time and are redeemed at the end of the term. They are different from shares by the fact that the income that the owner of the bonds receives at the end of the period of validity is fixed and is not dependent on the income of the issuer.
The market price of the bonds is calculated as the sum of the cost of the bonds and the level of the income which it may bring to its owner. Since the bonds are issued for a long term and all cash flows are extended in time, so all incomes should be led to the time of the valuation.
Valuation of bills
Bill – is a security that confirms a money debt of one person to another referred in the document. During the valuation of bills the correctness of this promissory note is important, so the competent evaluator primarily examines all legal aspects related to the document. The next stage is an analysis of the economic activities of the issuer, as well as the valuation of the possibility of bill repayment on time, taking into account all the risks.
Valuation of securities is a process that requires knowledge of the stock market, a variety of legal and accounting aspects of the laws on securities and exchange law, so it's better to trust this valuation to the professionals and evaluators who have this experience.
The cost of the valuation depends on the complexity of the work and the valuation aim. You can get a preliminary consultation by filling out the form below or by phone.
| Наиминование услуги eng | Наиминование услуги eng | Наиминование услуги eng |
| --- | --- | --- |
| англ ценные бумаги | англ ценные бумаги | англ ценные бумаги |