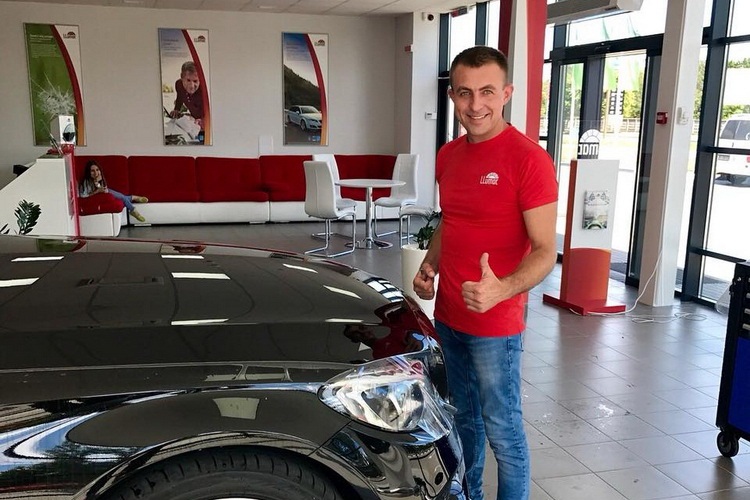 Llumar Car Detailing: from a business plan to a successful business
In early May, a young businessman, Alexander Donich, turned to our company with an order for the development of a business plan «The opening of the Llumar car detailing center in Kiev».
Car detailing is becoming popular among caring car owners, because they help to protect the car from dirt and external damage, as well as preserve the original look of the car.
We are very pleased when our customers translate their ideas into reality. Back in May, our experts developed a business plan for the idea, and already in November of this year we stopped to find out how the business in Llumar-center works and Alexander answered us a couple of questions.
Why did you decide to open a business in this sphere?
Alexander: The main reason is that I like what I do. A lot of experience has already been gained in the sphere of car detailing.
 Was there a prior experience in starting a business?
Alexander: No, this is the first one.
 The business plan played a role in negotiations with the investor or was more needed for own assessment of the necessary resources and prospects?
Alexander: First of all, a business plan was needed for myself. Write a business plan – is to put everything in order.
 What stage in the organization of business was the most difficult?
Alexander: One of the difficult stages, probably, was the repair of the premises, as well as the equipment of the center. All negotiations were quite easy. Also, I was very lucky with finding great specialists.
 How exactly did the figures calculated in the business plan with real figures coincide when the project was implemented?
Alexander: Excellent all coincided. I still use the business plan as a benchmark.
We thank Alexander for his honesty and openness in the interview. We wish you success in business and inspiration in your work.
Our company is pleased to recommend the center of Llumar to all car owners.