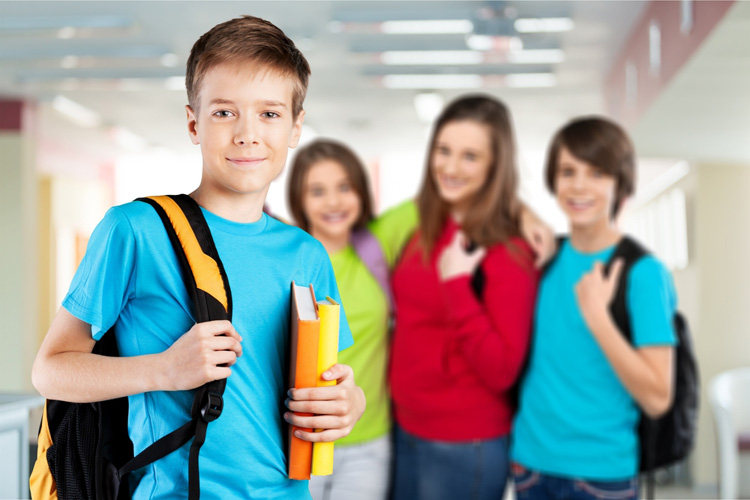 Private school is a case
We begin case studies with a private general education school, because we want to share with you our find – this is a niche for business in Ukraine, we consider one of the most profitable for development right now and not sufficiently estimated by investors and startups.
Degree of difficulty – 4 (on a scale of 1 to 5).
The volume of primary investment – from 300 to 3 000 thousand USD
A license is needed, but half of the market works in the shadow.
Specialization: you can only open primary school (grades 1-4) or lyceum (grades 8-11) or have no age specialization (grades 1-11), subject specialization is desirable, but not necessary.
Business franchise: possible and recommended.
This business is combined with: a children's / family club (various thematic sections, circles, subject classes), a kindergarten, a home staff recruitment agency, a toy store and teaching aids.
Payback period – from 2 to 5 years
Time to break-even point: up to 1 year from the moment of opening.
 Please note that the last two indicators are given taking into account that you have a high-quality, individually developed business plan for you.
 І. Is it worth the "game of candles"?
Why plan a discovery now?
The cardinal reforms are coming, which will lead to discontent with the Ukrainian state schools of both parents and teachers.
The Ministry of Education and Science of Ukraine has taken a course towards a total reset of education. The start of a national, mandatory for all public schools, an experiment on children and their parents, as well as teachers called "New Ukrainian School" – September 1, 2018. Also, in the next few years, public schools will be completely prohibited from teaching the main subjects of the program in any language other than Ukrainian. Positive results of the planned reforms will be felt (if properly implemented!) Only after 10 years. In social networks, even now "post" caricatures, indicating the inability to conduct lessons on new standards in classes with the usual filling. Therefore, now is an ideal time for opening modern private schools that will take so many new customers and employees (there will be outflow of both children and teachers) as much as they can.
Since 2019 in Ukraine, the principle of "money goes for the student" is laid down. This means that private schools are eligible for government funding (but – with a license and proper maintenance of the necessary documentation). Even now, local authorities finance education in private schools (for example, Lviv in 2017). Illegally (without a license) or semi-legal (only a central branch), today's private schools can not claim funding, to obtain it they will have to change their location, which will lead to the loss of some clients.
The new "rules of the game" on the market were adopted and approved: the state modernized the legislative requirements for licensing, recruitment and floor space, compliance with sanitary and hygienic standards, the educational process and many others. others in the last few years. The new documents are agreed and adopted. Changes in the near future are no longer expected.
Moral satisfaction from the high social importance of your business.
Every year, the justified confidence of the parents of schoolchildren (and the schoolchildren themselves) grows, as well as teachers that children are taught at school absolutely not what is useful to them in life. This is confirmed by numerous expert opinions. But the state system "physically" can not provide a quality education because of the high degree of fullness of classes, low salaries of teachers, huge volume of "paper" and technical work of personnel.
With the correct organization of the educational process in your private school, you will see the main result of your business – your graduates will be radically different from their peers, which will affect their future destiny!
II Volume and potential of the market
The market of private school education can not be called formed and saturated, it has significant potential for growth.
Investors and entrepreneurs fear it because of the rigid regulation of the state on the one hand and the existence of dumping prices of illegally operating competitors, on the other. But one who knows the rules – can easily go to this market.
The share of licensed private schools in the market is negligible (in private schools, 0.6% of schoolchildren in Ukraine are studying, compared to 10-20% in developed countries).
Most market participants behave "very relaxed": they have little informative websites, outdated teaching methods, little or no representation on the Internet, not to mention social networks, are being led by sluggish advertising companies.
Taking into account the above factors, in the next 10 years, the growth of the private school education market is up to 5 times.
The school, which plans to get a license, is inexpedient to open for a small amount of students – less than 60. On average, 130 pupils study at one private school in Ukraine and 24 teachers work.
The optimal amount of activity depends on your age specialization, location, the area of the building and the adjacent area, the adjacent infrastructure.
IV. Where is it better to open a school?
In cities with over a million population, regional centers.
According to the analysis conducted by our company in June 2018, in Ukraine there are areas in which there is no private school; and the distribution of available private schools across Ukraine is uneven and absolutely not correlated with the income level of the population. – That is, there are significant unfilled niches.
V. Portrait of a potential client
According to the all-Ukrainian poll of the agency "Fama", in September 2017, every fourth parent (28.7%) wants his child to attend a private school. But 65% of them do not have such a financial opportunity.
To date, only a family with incomes can afford to organize a child in a non-state school: higher than average and high. In our company there is an analysis of the availability of such families by regions and cities of the country at the moment.
Since more often the care of children in Ukrainian families is the responsibility of the mother, the majority of potential clients are women.
In social networks private schools are interested in a third of women aged 25-34 years and 40% – at the age of 35-44. In the older age, interest is shifted to men, whose main focus is on the possibility of transferring to private schools of high school students for the successful delivery of external independent assessment and preparation for admission to higher education.
The portrait of the average consumer of private school services has a predominantly feminine face between the ages of 30 and 40, this lady with a higher education, is engaged in management and has a high income in marriage.