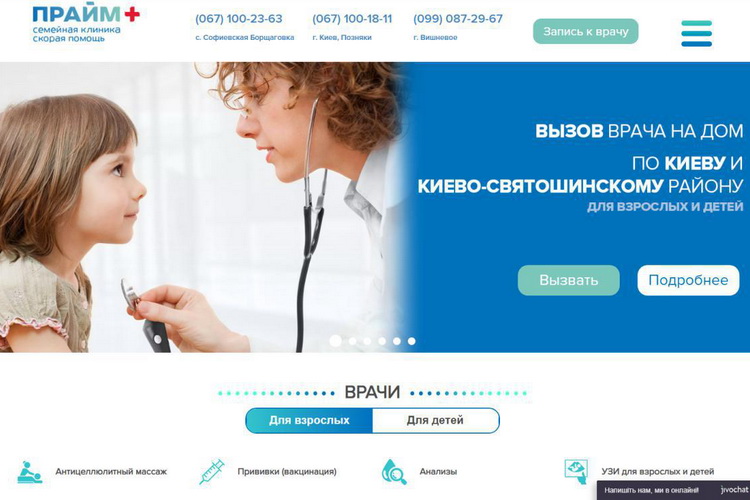 From business plan to business
Only six months ago the network of medical clinics "Prime +" (http://medonline.com.ua/) opened its third branch @ prime.kyiv, located in Poznyaky (2 M.Dragomanova Street, Kiev) – and today, there the 1000th patient was accepted!
A distinctive feature of the clinic is the possibility of comprehensive medical care. There you can:
make the full range of vaccinations, both for children and adults;
to pass tests, to make ultrasound;
to receive consultations of the best experts in Kiev;
call a doctor at home;
to issue medical policies and much more.
In 2017, the network of medical clinics "Prime +" turned to our company for the development of a detailed business plan for the future branch. We estimated the costs, calculated the "cash flow", developed a phased plan to enter the market, which, according to customers, significantly accelerated the very process of opening the clinic and gaining profitability.
Among many other companies involved in the development of business plans in Kiev, Prime + chose us for two reasons:
1 – because only we always involve key experts of the necessary industry in the development of a business plan (in this case, medical);
2 – because our offer was optimal according to the criteria: "quality – price – time".
We are proud to have the honor to develop a business plan for such a successful project and wish him further growth and prosperity!