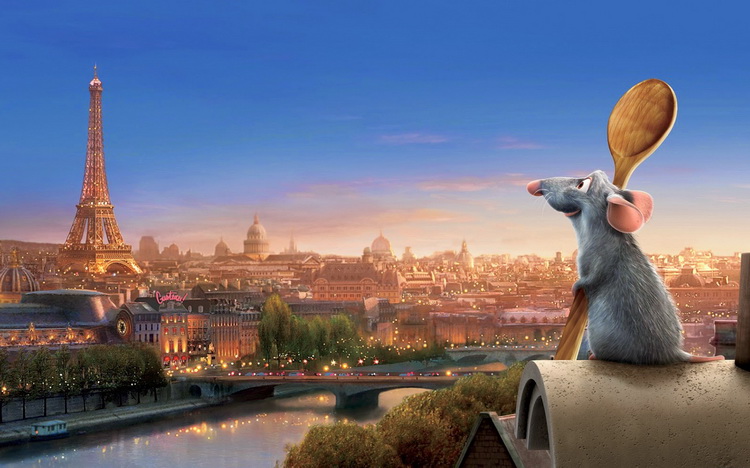 Where to open the restaurant? Infographics.
Many Ukrainian entrepreneurs are accustomed to complain about the difficult conditions of doing business in Ukraine and tell each other about the delights of foreign markets. We decided to figure out what kind of investments are necessary to start a business in different regions of the world, how quickly you can return the invested and what profit the owner expects in the future.
In March, the consulting company Quality Guaranteed conducted a research in the restaurant business and we can present a comparative result for some countries to the attention of the reader.
So, you are an entrepreneur and have firmly decided to open a small restaurant for 12 tables (40 seats), class "medium +" in a striking place in the central part of the city. How much money will you need? How fast will the restaurant pay off? How much will you earn per year and how much will the state earn from you?
Meet the results of 7 restaurants in the central areas of Paris, Berlin, Warsaw, Moscow, New York, Toronto and of course Kiev!
Restaurant on the banks of the Seine (Paris)
To open a restaurant in the city – a trendsetter, prepare a sum equivalent to 331 thousand US dollars. In case of successful work and love of visitors to you, you can count on you to return the enclosed one in an incomplete five years and receive at least $ 81,000 a year.
With your deductions to the budget, in the form of taxes, for 7 years you will enrich France by 460 thousand dollars, which is much more than the amount which will please your own pocket.
Restaurant in the Mitte district (Berlin)
Having arranged a restaurant in Berlin, you will invest at least $ 317,000. But you will have to wait about five years, until the above amount goes back. After that, you can receive 74 thousand dollars of annual net profit.
The budget of Germany will be very grateful to you for more than 369 thousand dollars paid in taxes for 7 years.
Restaurant in the historical center (Warsaw)
The return of 207 thousand dollars invested in a restaurant in Warsaw, will take exactly one year less than in Berlin. But the annual profit, at 63 thousand, will be somewhat more modest.
The state of Poland, for 7 years, will receive from you an amount approximately equal to 110 thousand dollars.
Restaurant on Tverskaya (Moscow)
With a positive combination of circumstances, the invested 220 thousand dollars should return in 49 months, and then you can count on 80 thousand dollars of net annual profit.
In this case, you will have to pay 156 thousand dollars for 7 years.
This is Manhattan, baby (New York)
The most costly institution in New York – be ready to roll more than 346 "pieces". But then you will have a pleasant surprise – good work and proper marketing will allow you to return everything back in just 45 months. Well, a profit of more than 112 thousand a year, will make you close your eyes to a very tough competition in this area of business (it's really very difficult to break through in a new restaurant in the US metropolitan areas).
And of course do not forget to pay 433 thousand dollars of taxes.
Restaurant overlooking the lake (Toronto)
But Toronto will gladly meet your restaurant, in which you invested $ 298 thousand. If the restaurant is very good – for 57 months (a little less than 5 years), the money will come back to you. The net profit will be about 95 thousand dollars.
Tax deductions for 7 years of work will amount to 447 thousand dollars, which is even more than in the US.
Restaurant on Bogdan Khmelnitsky street (Kiev)
Kiev. The capital of Ukraine can not complain about the lack of cafes and restaurants in the center, but there is always a place for a really good institution. 139 thousand dollars spent on opening and covering the costs of the first months, will return after 44 months. The annual net profit will make almost 51 thousand "civil" dollars.
The budget of Ukraine will be replenished for 7 years with 68 thousand US dollars.
* Attention! The material is based on the business plan of the conventional restaurant, and the real business indicators can vary significantly depending on the ability to conduct business, the concept and marketing strategy of the establishment, the literacy of building the enterprise's production processes.